Yassine Chueko, a former professional MMA fighter, has made a name for himself as a professional bodyguard. His claim to fame comes from his role as the personal bodyguard for Argentine football player, Lionel Messi, an appointment made by none other than David Beckham. Chueko's responsibility extends to ensuring Messi's safety both within the confines of the stadium and in his day-to-day life. His commitment to protecting Messi, which gained widespread attention during a U.S. Open Cup match between Inter Miami and Cincinnati, has garnered him significant recognition and celebrity. In his MMA career, Chueko competed in various renowned promotions and events, including Bellator, Strikeforce, and the UFC. Unfortunately, due to injuries, he decided to retire from MMA in 2021.
Who is Yassine Chueko?
Yassine Chueko, born in 1989 in California, USA, possesses American citizenship and has a mixed heritage, with a Moroccan father and a French mother. His family life remains a private matter for him, and he grew up in a challenging neighborhood where he acquired self-defense skills from a young age. He then joined the US Navy and became a Navy SEAL, serving in Iraq and Afghanistan. He then embarked on a career as a professional MMA fighter. After leaving the MMA career, he worked as a bodyguard for several celebrities. As of now, he is the personal bodyguard of Lionel Messi, a renowned footballer who plays for Inter Miami.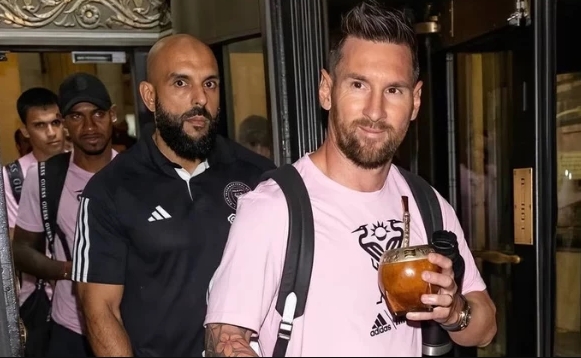 5 Facts You Need to Know About Yassine Chueko
1. Yassine Chueko is the personal bodyguard of Lionel Messi
Yassine Chueko serves as Lionel Messi's personal bodyguard. Lionel Messi is a world-famous soccer player who plays for Inter Miami. Many fans spotted Chueko sprinting down the touchline after Inter Miami captain Messi had assisted a 97th-minute equalizer against FC Cincinnati in the U.S. Open semi-final. But he was not trying to join Messi and his teammates in their goal celebration. He was there to keep intruders out. His primary responsibility is to safeguard Messi, ensuring the soccer star's safety during matches and in public. Chueko's appointment reportedly came through a recommendation from Inter Miami club president David Beckham.
Everything To Know About Messi
2. He has a history of service in the US Navy
Chueko, entrusted with the paramount duty of safeguarding Messi at all costs, has a formidable background in dealing with adverse circumstances. Official records confirm that Yassine is a retired militaryman, having served in the US Navy. During his tenure, he endured some of the most challenging environments, including extensive deployments in Afghanistan and Iraq, as per a reliable source. His experience as a navy seal equipped him with top-notch training to counter any potential threat, a likely reason behind his selection as Messi's protector.
3. He is a former skilled mixed martial artist
Yassine, a former skilled MMA fighter, showcases his expertise in taekwondo, boxing, and extensive MMA experience in his Instagram profile. His Instagram feed is filled with training photos and videos from minor league fights, including a July 1, 2022 match at Thailand's Rawai Boxing Stadium.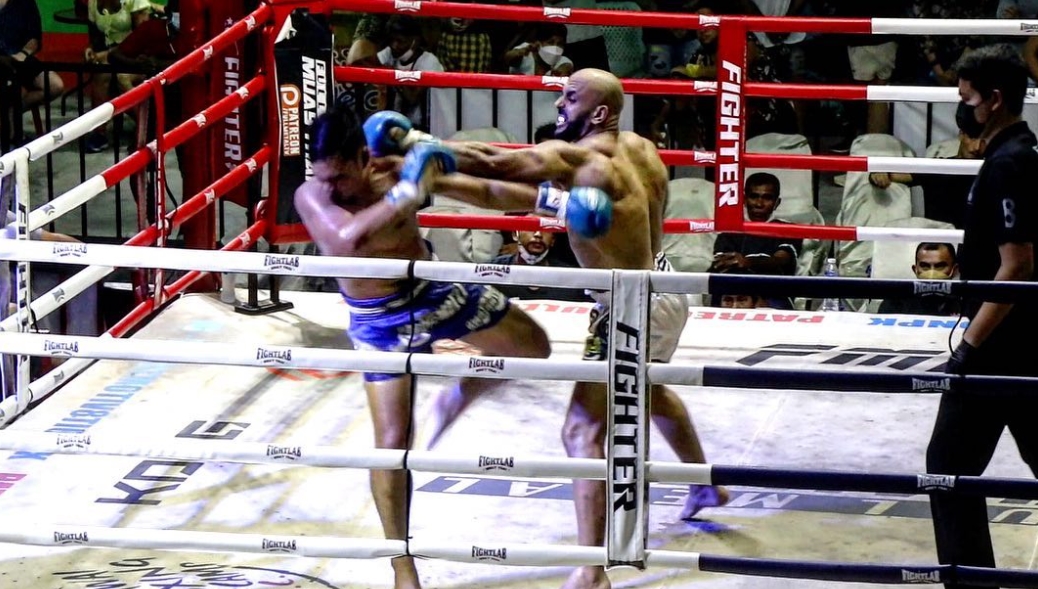 4. Yassine is a tattoo lover
Yassine is an avid tattoo enthusiast, with a diverse collection of ink adorning his body. His inkings range from a majestic lion proudly displayed on his chest to a star gracing his neck, a cross etched on his arm, and meaningful Arabic words artfully inscribed on his back. These tattoos reflect a personal tapestry of stories, beliefs, and passions that he carries with him, each design marking a chapter in his life.
5. He maintains an impressive social media presence
Yassine Chueko has a remarkable social media presence. His popularity soared since he assumed responsibility for Lionel Messi. In a matter of days, his online following on platforms like Instagram (@yasstcheuko) tripled. His Instagram feed is replete with images reflecting his dedication to fitness, amassing over 292K followers, including Messi himself. Many of his posts showcase his training sessions with friends, highlighting his passion for boxing and aspirations to become an MMA fighter. Notably, he does not have a presence on TikTok.