Liudmila Samsonova is a Russian professional tennis player. Samsonova is famous for her career-high WTA rankings of No. 12 in singles and 40 in doubles. Initially competing for Italy from 2014 to 2018, she transitioned back to her native Russia. Notably, she clinched her inaugural WTA Tour title at the 2021 German Open, a WTA 500 championship, and boasts a total of four singles titles and one doubles title on the WTA Tour, complemented by six victories on the ITF Circuit. Her journey commenced with a professional debut at consecutive ITF Circuit tournaments in Umag in 2013.
Liudmila Samsonova's short bio: Where is she from?
Liudmila Samsonova, a Russian professional tennis player, has garnered renown for achieving a career-best WTA singles ranking of No. 12 and a doubles ranking of 40. She also competed for Italy from 2014 to 2018. She won her first WTA Tour title at the 2021 German Open, a WTA 500 title, and has overall won four singles titles and one doubles title on the WTA Tour. She has also won a total of six titles on the ITF Circuit.
Born on November 11, 1998, in Olenegorsk, Murmansk Oblast, Russia, Liudmila Samsonova is of Russian-White ethnicity and holds Russian nationality. Despite facing obstacles in acquiring an Italian passport and limited support from the Italian Tennis Federation due to her immigrant status, Samsonova clarified in October 2021 that she never possessed Italian citizenship. Her family relocated to Italy when she was a year old, prompted by her father Dmitry's invitation to play table tennis for the Ferentino club in Turin. Although her father initially suggested either table tennis or lawn tennis, Samsonova opted for the latter, even though she revealed that she might have pursued figure skating if her family had stayed in Russia. Her tennis journey commenced at the age of six, with financial assistance from the local tennis federation enabling her to join Riccardo Piatti's tennis academy in Sanremo. Representing Italy in professional tennis until 2018, Samsonova later switched her allegiance to the Russian flag.
Liudmila Samsonova, a rising tennis talent, marked her presence on the ITF junior rankings on July 18, 2016, attaining a commendable 65th spot. Her journey into the professional circuit began in 2013, with initial setbacks in consecutive ITF Circuit tournaments in Umag. However, her determination shone through as she returned to the top 1000 by the end of 2016, notably reaching the final of a $10k event in Solarino. The year 2018 showcased Samsonova's progress, with appearances in four finals.
2019 marked a significant milestone as she made her Grand Slam debut at the Australian Open, although she fell short in the qualifying round. Despite a challenging start to the clay-court season, Samsonova emerged victorious against higher-ranked players like Marie Bouzková, securing her spot in the main draw of the French Open. Her impressive 32–27 win-loss record for the year, featuring nine top-100 wins, reflected her growing prowess as she tackled more WTA tournaments and formidable opponents. The year 2021 brought a remarkable triumph as she defeated world No. 11, Kiki Bertens, in a standout performance at a WTA 1000 event.
The following year, 2022, was a turning point as Samsonova reached the top 25 and then the top 20 in the WTA rankings, claiming victories against prominent players like Aryna Sabalenka. Continuing her journey into 2023, she demonstrated her resilience and determination, securing wins at the Adelaide International and the Dubai tournament, including a thrilling victory in a marathon match against Paula Badosa.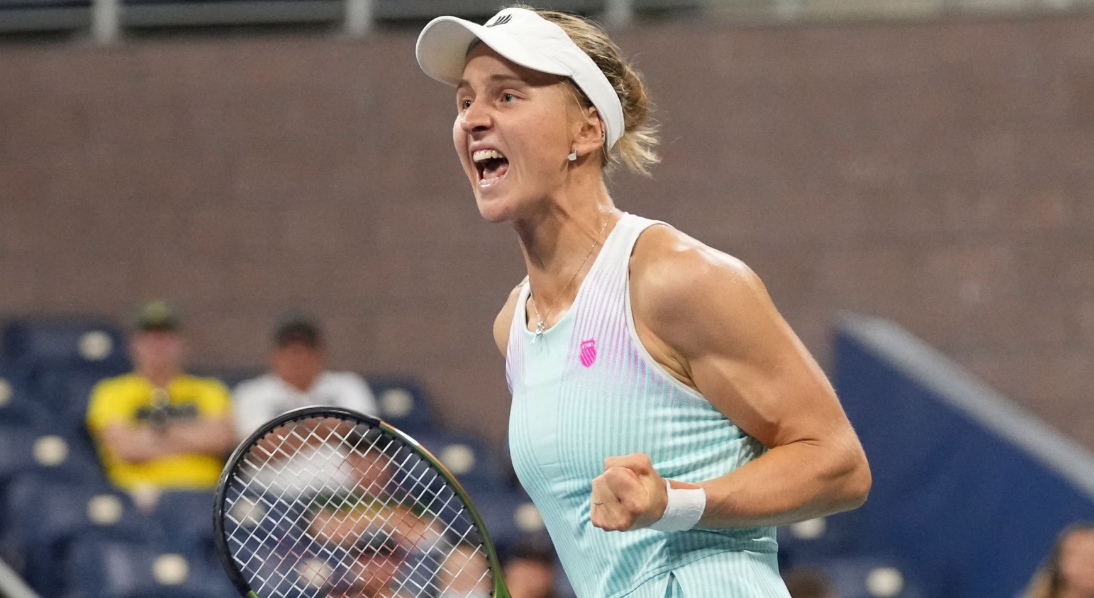 Liudmila Samsonova Boyfriend: Who is Ale Sandro?
Liudmila Samsonova is presently involved in a romantic relationship with her handsome boyfriend, Ale Sandro. They have been dating each other for a long time. Ale Sandro, like Liudmila, is also a professional tennis player. The couple is relishing their current phase of life and has aspirations to elevate their relationship to the next level in the future.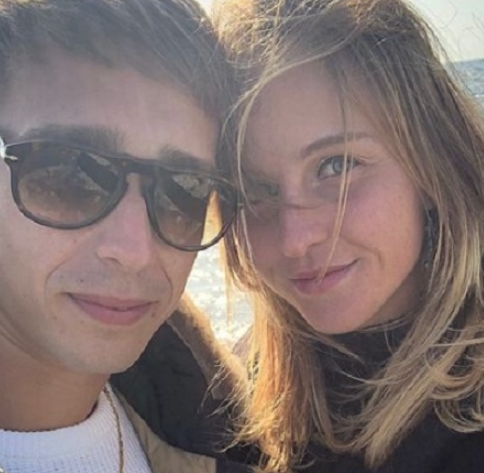 Liudmila Samsonova Net Worth 2023 and Career - Tennis Player
Liudmila Samsonova, a prosperous tennis player, boasts an estimated net worth of $2 million as of 2023, primarily amassed through her tennis career, having earned over $3,227,598 in prize money thus far. Her income as an ATP tour professional fluctuates yearly, influenced by sponsorships and endorsements. With her court achievements, her net worth is projected to grow. Samsonova's endorsements include a racquet sponsorship with Wilson, utilizing the Wilson Blade 98 racquet, an apparel partnership with Nike, and support from Italian beauty company Liola Cosmetics. She is leading a decent lifestyle from her career earnings.
How tall is Samsonova?
Liudmila Samsonova is a talented tennis player known for her athletic build and striking appearance. She stands tall at 5 feet 11 inches (180.5 cm) with an athletic body type, weighing 67 kg (147.5 lbs). She has light brown hair, captivating blue eyes, and a distinctive feature of her tall height that adds to her unique charm on the court. She has got a healthy body at present and she frequently hits the gym to maintain his body.
Facts About Liudmila Samsonova
Let's discuss facts about Russian Tennis Player Liudmila Samsonova
1. Her family moved from Russia to Italy when Liudmila was 1 year old
At the tender age of one, Liudmila's life embarked on a remarkable journey as her family undertook a significant transition, leaving behind the familiar landscapes of Russia and setting forth toward the enchanting allure of Italy. It was a momentous relocation, driven by a pivotal opportunity that beckoned her father to the vibrant city of Turin – a heartfelt invitation to lend his sporting prowess to the esteemed ranks of the Ferentino club.
2. She turned professional in 2013
In the year 2013, a defining moment marked the emergence of Liudmila Samsonova into the realm of professional tennis, as she courageously stepped onto the stage of competitive play. Her inaugural appearance materialized at the back-to-back ITF Circuit tournaments hosted in Umag, where her unwavering determination was put to the test. Despite encountering formidable challenges, the young talent showcased her mettle in singles matches, though victory eluded her grasp.
3. Had her parents remained in Russia, she would have pursued figure skating
Had the trajectory of her parents' decision not led them to Italy, Liudmila Samsonova's path might have diverged onto the glistening ice of figure skating, as she herself has affirmed, reflecting that an alternative reality could have seen her embracing the elegant artistry and athletic prowess of this graceful discipline.
4. She started playing tennis at the age of six
Embarking on her tennis odyssey at the tender age of six, Liudmila Samsonova's journey into the world of racquets and courts commenced, as she stepped onto the vibrant path of the sport. Guided by her burgeoning passion, she found herself enrolling in the esteemed tennis academy under the tutelage of Riccardo Piatti, nestled in the picturesque locale of Sanremo. Her aspirations were buoyed by the unwavering support of the local tennis federation, whose financial assistance paved the way for her promising journey, illustrating the convergence of talent, opportunity, and determination that would come to shape her trajectory in the world of tennis.
5. She is a multilingual
Liudmila Samsonova's linguistic prowess extends across multiple horizons, reflecting a harmonious blend of cultures and communication. As a native speaker of Italian, her linguistic foundation is rooted in the melodious tones of this enchanting language, while her bilingual acumen flourishes with English as her second linguistic tapestry. Furthermore, her linguistic palette expands to encompass the rich nuances of the Russian language, showcasing her adeptness and fluency in bridging diverse linguistic realms with grace and finesse.