Sky Daily is a well-known American accountant and yoga instructor, gaining recognition not only for her professional pursuits but also as the fiancée of American professional wrestler Hulk Hogan. Their engagement, which took place in 2023, became a notable event in the world of sports and entertainment. According to TMZ Sports, Hogan proposed to Daily at a Tampa, Florida restaurant, sealing their commitment after more than a year of dating. The couple's love story began in 2022 when they first crossed paths at a party, setting the stage for their journey together.
Who is Sky Daily?
Born on July 17, 1978, Sky Daily grew up in Clearwater, Florida, USA. Currently holding the role of an accountant at a corporation in her hometown, she passionately applies her financial acumen to her career.
Sky's love story with renowned wrestler Hulk Hogan has been making headlines, as the 69-year-old wrestler proposed to the 44-year-old Sky in July 2023 during a dinner at a Tampa, Florida restaurant, confirming their engagement to TMZ Sports. This joyful announcement came about a year and a half after Hulk officially revealed their relationship and confirmed his divorce from Jennifer McDaniel.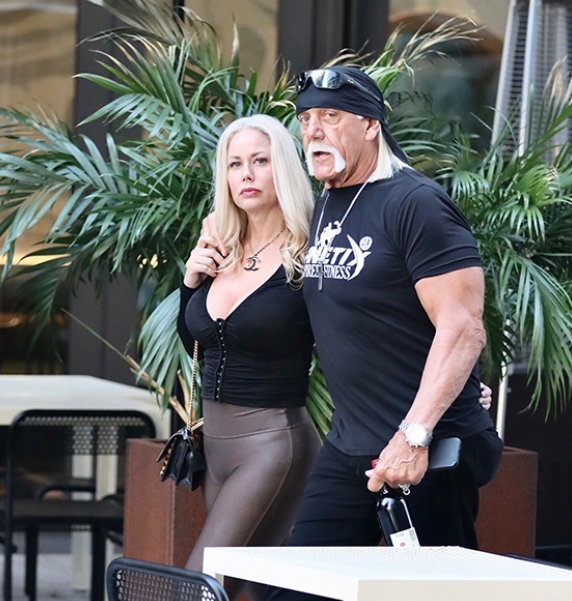 Everything To Know About Hulk Hogan
5 Facts To Know About Hulk Hogan's Fiance
1. Sky Daily is an accountant as well as a yoga instructor
Sky Daily is a versatile professional, balancing roles as an accountant and a yoga instructor, as indicated on her Instagram page, where her bio emphasizes her dedication to helping small business owners plan and organize their finances. With a robust background in accounting and tax preparation, Sky is well-versed in banking, accounts payable management, and taxation. Currently employed as an accountant for a corporation based in Clearwater, Florida, she brings her financial expertise to the forefront of her career.
2. Sky Daily is the fiancée of the Hulk Hogan
Sky Daily holds a special place in the life of the legendary American retired wrestler Hulk Hogan as his fiancée. Hulk Hogan, a globally renowned wrestling icon, and a beloved figure of the 1980s wrestling scene, is celebrated as one of the greatest professional wrestlers in history.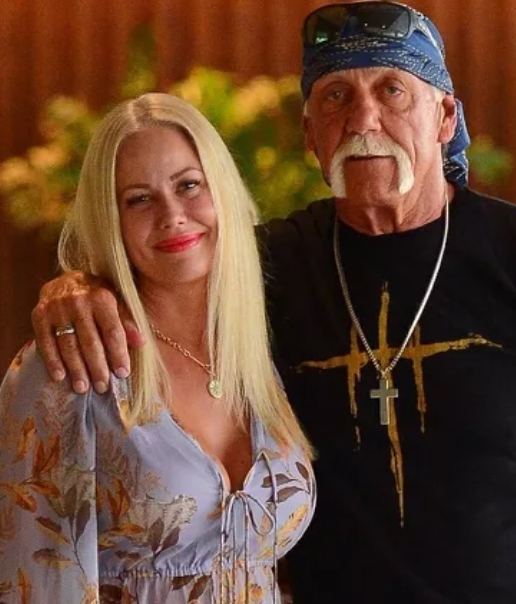 3. She is a mother of three children
Sky is known to be a mother of three children namely - Maddox, Hayden, and Leighton. Whereas the name of his spouse is unknown at the time. She is a very private person and she has kept much of her personal life under wraps. She has made occasional appearances on Hulk Hogan's social media, although her account remains untagged in these posts, further preserving her family's privacy.
4. She will be Hulk Hogan's third wife
Sky will become Hulk Hogan's third wife, marking a new chapter in his marital journey. Before their relationship, Hulk had previously been married twice, with his first marriage to Linda Claridge spanning from 1983 until 2009 and his second marriage to Jennifer lasting from 2010 until 2021. He shares two children with Linda, including his daughter Brooke, aged 34, and son Nick, aged 32. The couple officially began their relationship on April 4, 2022, and their engagement unfolded during a wedding reception for friends at a Tampa restaurant, where Hulk proposed to Sky. In a joyous Instagram post, he initially shared the news, stating, "She was crazy enough to say yes, brother." However, he later chose to remove the post, keeping the details of their engagement more private.
5. Sky Daily graced the cover of Harbor Bluffs magazine
In 2019, Sky achieved a notable milestone by gracing the cover of Harbor Bluffs magazine, a significant recognition of her presence and influence. Notably, she shared this spotlight with her children, further underscoring the importance of family in her life and her ability to balance her personal and professional endeavors.