Ben Napier is an American TV personality who hosts the show 'Home Town' along with his corporate graphic designer wife Erin Napier. The duo is best known for renovating old historic homes into former glory homes.
The series 'Home Town ' premiered on HGTV on January 24, 2016, in the show the team of husband and wife welcome new families in their town Laurel Mississippi, help them to find a home, and renovate an old historic house to its former glory house. Home buying families benefit from Erin an artist who is a fantastic interior and Ben who is a magnificent wood maker.
Ben and Erin have their own company Laurel Mercantile co. It's a kind of store where local products are collected to their community. The couple is coming with many home renovating content on HGTV as 'Home Town Takeover' for their viewers. which is air in 2021.
As a host on HGTV's Series 'Home Town' along with his wife Erin Napier.
He is famous for his magnificent wood carving.
Here, 5 things to know about HGTV stars Ben Napier.
1. He is Erin's 'Big'
Erin calls him 'Big' as he is 6 feet ad 6 inches tall and 300lbs. Erin says his heart is bigger than his body and she loves the way he behaves with others.
"Physically, you know that he's very big. 6 feet 6 inches tall and 300 lbs. But that's not what I mean. Not really.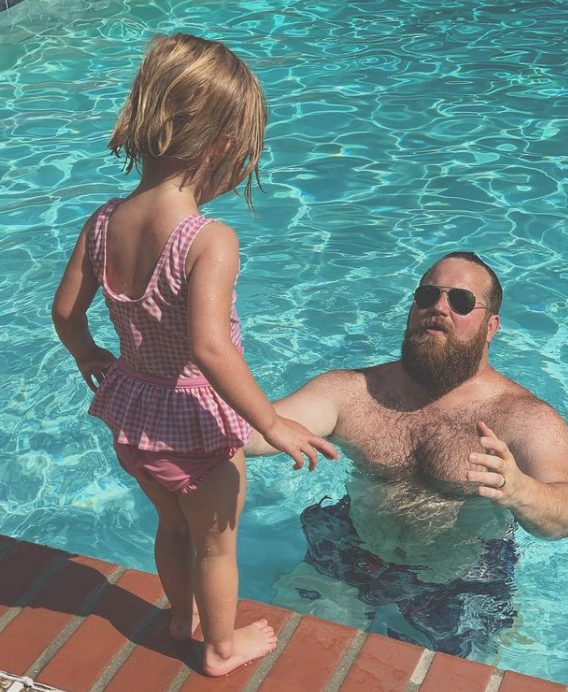 Whenever the people he loves are hurting, he has a way of being big enough to carry them. He, somehow, makes the heavy things lighter. Sometimes, when life is bearing down in a way that feels impossible and makes me numb, he lifts me up by coming in with the right words when I cannot find them. He shoulders responsibility without being asked. My grandmother was struggling to pull herself up in her hospital bed once when we arrived to visit her. He went to her and scooped her up easily, like a little child, and moved her to make her comfortable. When people around him are hurting, he becomes so much his father's son—strong, calming, warm, and utterly comforting, and I thank God for my father-in-law who taught his boys how to be men. He's big because he has to carry so many people… But his heart is always light.
2. He has a lovely Daughter Helen
Erin and Ben give birth to their daughter Helen after 10 years of their marriage, She was born in January 2018
. She was born just one week before the second season of 'Home Town'.After having the baby Erin revealed she had always been hesitant about becoming a mother. There are many snaps of little Helen but her parents don't show her face clearly as said Erin they just wanted to protect Helen from their fans.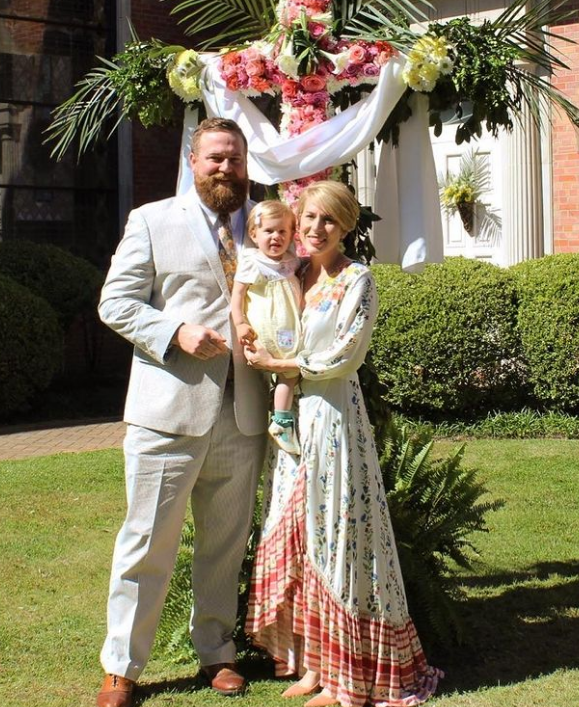 3. Ben Napier was Minister of Youth
Before becoming a famous host in HGTV Ben used to be a minister in the Church at Laurel at First United Methodist Church. He resigns in 2014 and focused on his career as a wood maker.
4. His Parents are Ministers
Like Ben, his parents are also ministers in the Church. Ben left his job at Church as a minister but his parents are still working at Church.
5. Ben and Erin are College Friends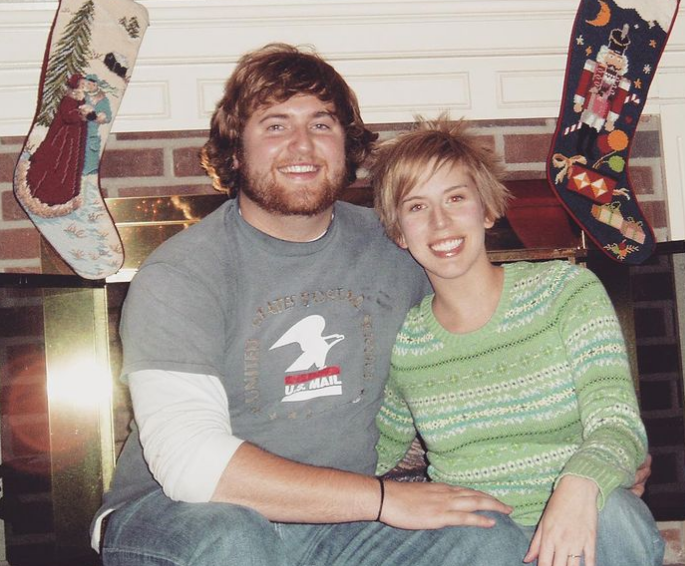 Erin and Ben were college friends both of them were in the same college Jones County Junior College. Erin recalled their college days, as she noticed Ben for two years he was the center of attention, everyone's best friend and her big crush. After taking a photo together for the yearbook they became closed and started dating.

She has posted her old college photo on her Instagram and has written
@scotsman.co and I met in our college yearbook room about the feature story we were writing about him. I was the design editor and for two years had noticed him, always the center of attention, everyone's best friend, my biggest crush. On December 8, we took the photos for the yearbook. December 9, we went on our first date and he met my mama. December 10, we looked at the Christmas lights in Mason Park. December 13, we decided we would get married someday. It sounds crazy to you, maybe. But it makes perfect sense to me.