Carlee Russell, a nursing student at Auburn University at Montgomery from Hoover, Alabama, recently returned home after being missing for more than 48 hours. She disappeared on July 13, 2023, prompting her parents and boyfriend to seek help from the public to locate her. Carlee shared that she had seen a toddler on the roadside before her disappearance and astonishingly managed to make her way back to her parent's house on July 15, 2023. The circumstances surrounding her disappearance are still being investigated, leading to speculation. Officials mentioned that Carlee, who is 25 years old, had informed them about the sighting of the toddler alone on 1-459 South's side before she safely returned home on foot.
Who is Carlee Russell?
Carlethia Nichole "Carlee" Robinson Russell, a 25-year-old American nursing student and spa worker from Hoover, Alabama, went missing on July 13, 2023. She called 911 to report a child walking alone on Interstate 459 in Hoover before she disappeared. Carlee graduated from Spain Park High School in Hoover and attended Auburn University at Montgomery in Montgomery, Alabama. She was pursuing a nursing degree at Jefferson State Community College in Birmingham while working part-time at Woodhouse Spa at the Summit shopping center in Birmingham.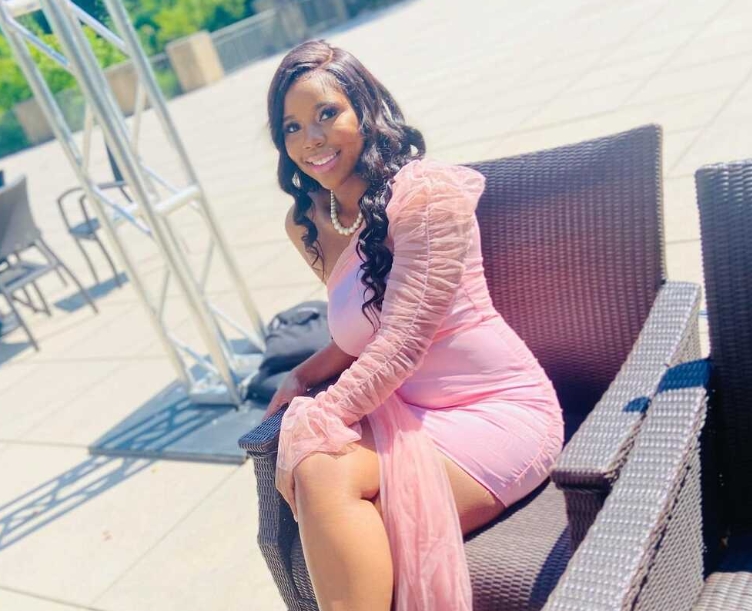 Carlee Russell, who had been missing after reporting a toddler on the side of a highway, has returned home. She contacted 911 to report the sighting on Thursday night, but when police arrived at the scene, they couldn't find her or the child. Her car and belongings were found at the location. Carlee returned home on foot on Saturday night and was taken to a nearby hospital for treatment before being released. Details about her whereabouts during the missing period are still unknown, and the investigation is ongoing, including the analysis of traffic camera footage and her initial statement to the police. Hoover Police Chief Nicholas Derzis expressed his joy and relief that Carlee has returned home safely, stating that they wanted her to be safe, and he hopes the community feels the same. He emphasized the importance of giving Carlee and her family some time to recover after the challenging experience before having a conversation to gather further information. The news of Carlee's disappearance triggered an intense 48-hour search effort in the area, with a $25,000 reward offered by the police. Carlee Russell made a solo and on-foot return to her Hoover home at precisely 10:44 p.m. on July 15, 2023. Following her arrival, she was taken to UAB Hospital in Birmingham for a medical evaluation. Although Carlee showed up at her parent's house on the mentioned night, specific details about her condition and the circumstances surrounding her return were not disclosed until a press conference conducted by Hoover Police on July 19.
During the press conference, authorities shed light on several crucial aspects of Carlee Russell's case, which is still under active investigation. The revelation sparked discussions and speculation about the possibility of her abduction. The police played the 911 call, providing insight into what Carlee witnessed before vanishing, and shared her account of events after she returned home. Shockingly, they disclosed Carlee's Google search history, which included research on Amber Alerts, stealing money from a cash register, and details about the movie "Taken" in the days leading up to her disappearance and on the day she went missing. According to Carlee's statement to Hoover Police after she returned home alone on foot, she claimed that after stopping to check on the toddler, she encountered a man emerging from the trees who took the child over a fence and into a car. She recalled being in the trailer of an 18-wheeler, where she heard a female voice and a crying baby. Carlee shared that the male had orange hair and that she had managed to escape initially but was recaptured. She further stated that the captors blindfolded her without tying her up to avoid compression marks, and although they photographed her body, they did not physically or sexually harm her. Carlee narrated how she eventually escaped for good, finding herself in a wooded area before returning home to her parents' house.
According to recent reports from the United States media, Carlee Russell's search history before her disappearance included queries about Amber Alerts, the movie "Taken," techniques to take money from a register unnoticed, and one-way bus tickets. During a live conference, Hoover police mentioned that they sought assistance from the United States Secret Service to analyze Carlee's cellphone data. Additionally, the police stated that surveillance cameras did not capture any evidence of a kidnapper or a "white man" grabbing Carlee Russell. Since the news of her disappearance broke, Carlee has become a trending topic on social media, with many speculating that she may have faked her kidnapping. After conducting an investigation, the police reported finding no evidence of abduction, but they revealed that the FBI is conducting a further review of the surveillance footage for additional analysis. The police have not yet disclosed whether any charges will be filed against Carlee Russell. The case has sparked mixed reactions across various social media platforms.
5 Things About Missing Alabama Woman
1. Her job is at the Woodhouse Day Spa
Carlee Russell, who works at the Woodhouse Day Spa in the Summit, went missing but later returned home. In addition to her part-time job, she was taking nursing classes at Jefferson State Community College to pursue her dream of becoming a registered nurse. Carlee holds a bachelor's degree in psychology from AUM as well. In September 2022, she shared her testimony on Instagram, expressing gratitude for God's guidance in her journey. Despite facing discouragement after being rejected by nursing schools, she eventually received acceptance into UAB's BSN joint enrollment program. Carlee believes she is now exactly where she's meant to be, and she encourages others to trust in God's timing. She feels this is just the beginning of what God has planned for her.
2 She is from Alabama
Carlee Russell is a true Alabama native, having spent her entire childhood in the state. Her strong attachment to her home state is evident in her love for its culture, people, and natural beauty. Growing up in Alabama has shaped her values and perspectives, and she often expresses her fondness for the warm and welcoming nature of the people, the rich heritage, and the picturesque landscapes that Alabama offers. Throughout her life, Carlee has embraced her roots with pride and carries the essence of her native state with her, wherever she goes, as a reminder of the place that holds a special place in her heart.
3. Carlee is in a relationship
Carlee Russell is currently in a relationship with her boyfriend, Thomar Latrell Simmons, a native of Birmingham, Alabama, and a graduate of the University of Alabama. Thomar, aged 25, has been by Carlee's side during the difficult time of her disappearance. After Carlee's return, Thomar made a statement expressing his relief and gratitude to those who joined the search for her. He revealed that Carlee had been kidnapped and had fought for her life during the 48 hours she was missing from the Alabama Interstate 459 highway. Thomar thanked his faith and the support of the community for helping bring Carlee home, vowing to continue standing by her side as she recovers from the ordeal.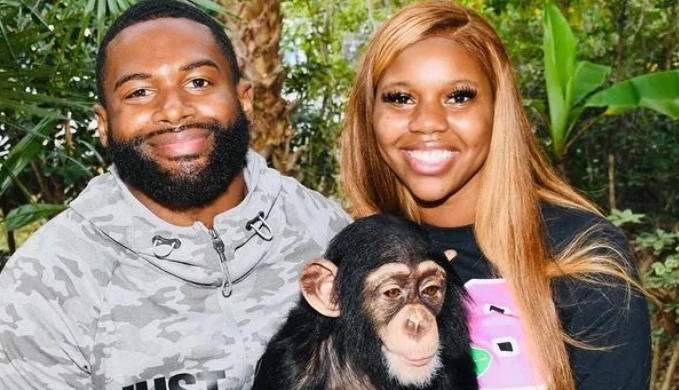 4. Meet Carlee Russell Parents
Carlee Russell's parents, Talitha and Carlos Russell were deeply concerned and actively involved in the search for their missing daughter. They gathered at the Hoover Met along with the community, determined to find her. According to her parents, Carlee had stopped to get food on her way home from work, and that's when she went missing. Her mother, Talitha, shared that a witness heard Carlee speaking to a child before she suddenly screamed, and then the phone went silent with background noise from the interstate. The Russells believe Carlee may have been lured out of her car using the child as "bait." However, after two days, their prayers were answered when Carlee returned home safely. The family expressed their gratitude to all those who helped in the search and requested privacy during this time as they plan to share more details in the near future. Her parents are very supportive of her.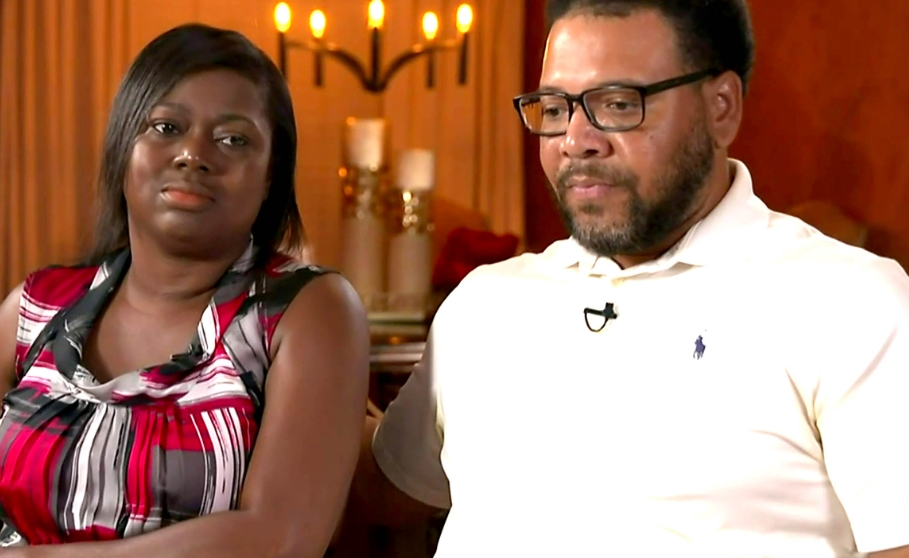 5. She returned home safely after two days of missing
Carlee Russell, the Alabama native who went missing after attempting to help a toddler on I-459 South, has been found alive and safe. She had been missing since July 13, 2023, and was found on July 16, two days after she was declared missing. Hoover officials had been assisting with the search and assigning tips to an investigator. Thankfully, she returned home safely after the two-day ordeal.